State of the art Cutting Tools
CNC cutting tools are used in the production of important components, and the quality of tools often affects the end product. The high-performance cutting tools from KNB Tools of America Inc. can help achieve great results.
We offer an extensive selection of expertly crafted CNC cutting tools designed to enhance your production lines and manufacturing flows. Contact us to learn more about all of our available cutting tools, including:
PCD (Polycrystalline Diamond)-Tipped Tools—Drills, Reamers, Cutters, & Endmills
Carbide-Tipped Tools—Drills, Reamers, Cutters, Endmills
Solid Carbide Tools—Drills, Reamers, Cutters, Endmills
Cutters & Keyway Cutters—Carbide or PCD-Tipped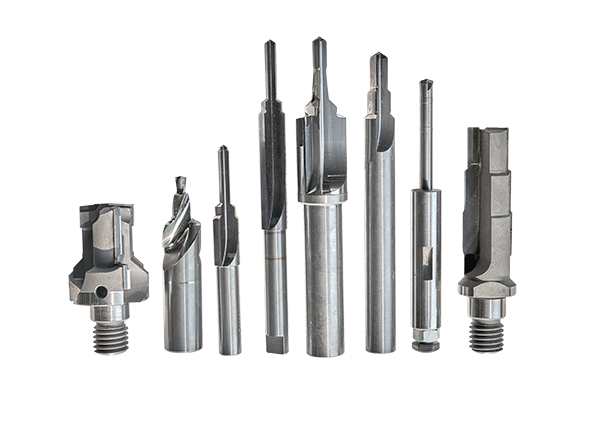 The Right Cutter for the Job
Our PCD and carbide equipment provides superior performance and extreme durability that manufacturers need for an active production line. Our wear-resistant tools are designed to be sturdy yet functional throughout every step of the processing stage. When you are looking for reliable carbide equipment with the highest shelf life, then choose KNB tools for your facility.